Celebrating aging and the benefits of active living at any age, Active Aging month showcases the capabilities of older adults as fully participating members of society. Learn how you can join with thousands of Active Aging Week supporters to help change the way we age.
Hydration for active adults

Did you know adults 55+ are more likely to drink < half the recommend 8 cups or more of water/day compared to younger adults?1 This can be a problem because older adults are at increased risk for dehydration, in part because they naturally have a lower water volume and even minor illnesses can result in dehydration.2 Water has many important roles in the body, and because of their increased risk for dehydration, it is crucial older adults are educated on how to stay well-hydrated.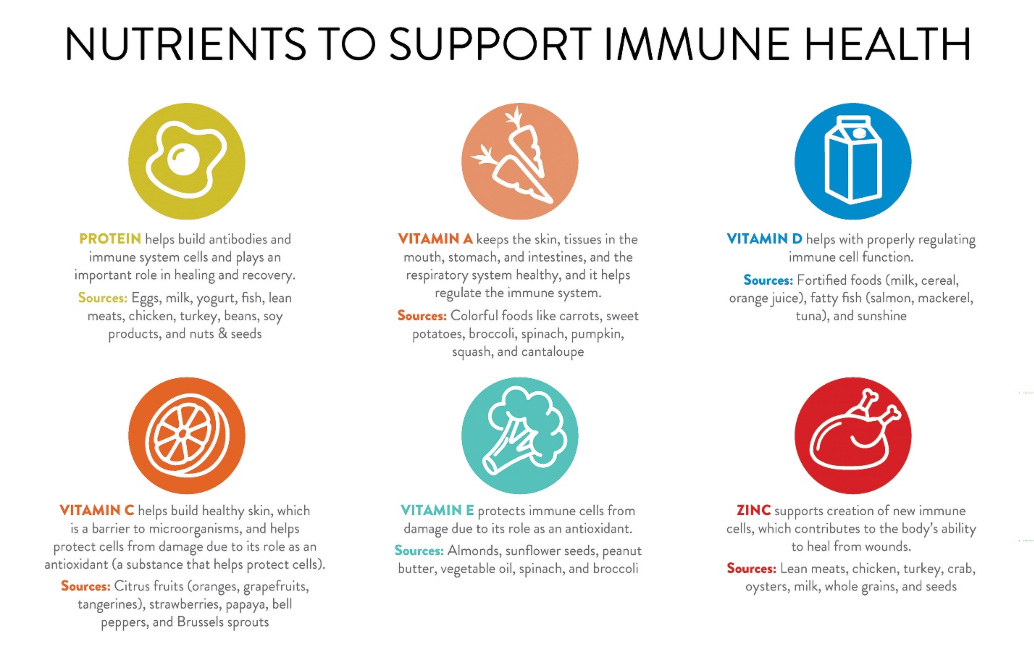 Our body's fluid is made up of more than just water. It also contains electrolytes, which help with water balance. Good nutrition goes hand in hand with hydration—people can get both water and electrolytes from food. In fact, food provides about 20% of the fluid in our bodies.3 Not getting enough fluid or electrolytes can cause dehydration, which has several common signs/symptoms.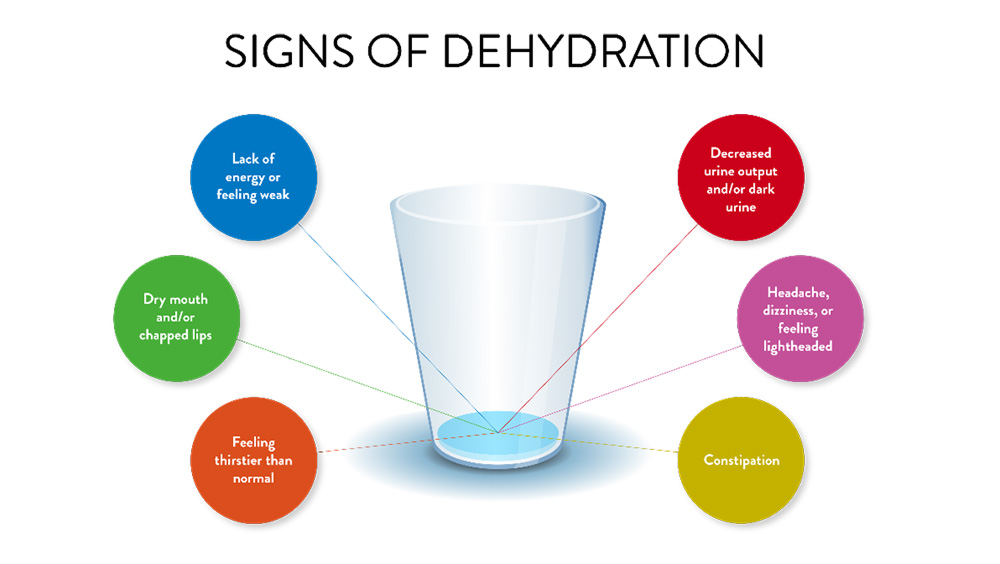 Older adults who need to be quickly rehydrated can drink an electrolyte replacement drink, also known as an oral rehydration solution. This helps to rapidly provide the fluid and electrolytes they need.
To avoid dehydration, older adults should drink at least 8 cups of water per day. However, individual recommendations can vary, so encourage older adults to discuss fluid recommendations with their healthcare professional. If active older adults find it difficult to meet their hydration needs, here are some simple tips to help.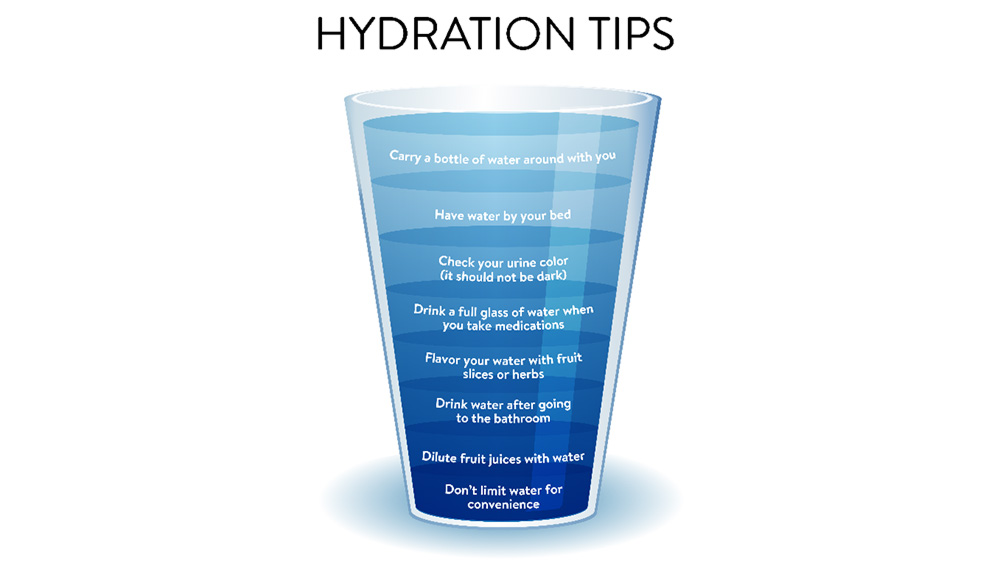 By raising awareness of good hydration, active aging professionals can help those they counsel avoid the negative effects of dehydration, such as an increased falls risk.4 Share the following presentation during Active Aging Week to help everyone better understand the important roles of water in the body, signs of dehydration, and tips for staying hydrated!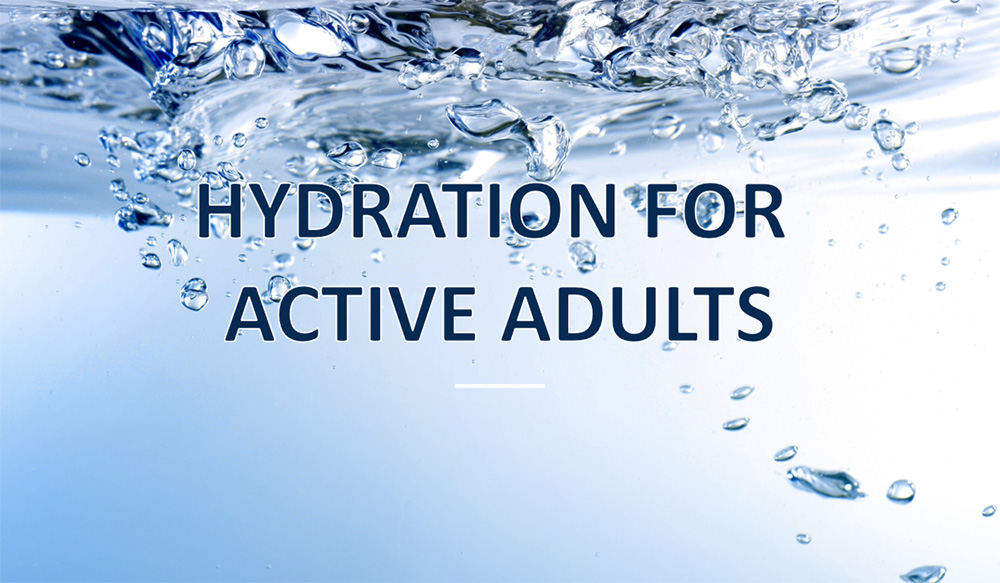 Click here to access to this presentation.
References
Goodman AB, Blanck HM, Sherry B, Park S, Nebeling L, Yaroch AL. Behaviors and Attitudes Associated with Low Drinking Water Intake Among US Adults, Food Attitudes and Behaviors Survey, 2007. Prev Chronic Dis. 2013;10:120248. DOI: http://dx.doi.org/10.5888/pcd10.120248.
Mayo Clinic. Dehydration overview. https://www.mayoclinic.org/diseases-conditions/dehydration/symptoms-causes/syc-20354086. Published February 15, 2018. Accessed August 8, 2019.
Harvard T.H. Chan School of Public Health. Healthy beverage guidelines. https://www.hsph.harvard.edu/nutritionsource/healthy-drinks-full-story/. Accessed August 1, 2019.
National Council on Aging. 6 steps for preventing falls among your older loved ones. https://www.ncoa.org/healthy-aging/falls-prevention/preventing-falls-tips-for-older-adults-and-caregivers/6-steps-to-protect-your-older-loved-one-from-a-fall/. Accessed August 1, 2019.